Tier 1
A lot of change to the tiers this week. You had to have five wins to get into the top tier, so sorry to last week's No. 1, the Owls, whose reign atop the Power Rankings was brief, but peaceful. The Jenni's are back on top, followed by the Bears and the Boos. But will one of the Big Three lose this week? On with the Rankings!
#1 Who wants Jenni ngs or Harvin? 5 – 1 @ 1512 pts/gm
After just one week, the Jennis are back on top of the Power Rankings. But they didn't really earn their way back though, as they beat the Nots with the Nots's players (Welker and Lacy combined for 283 points). The Jennis continued their tradition of stellar quarterbackk-play, as Bradford filled in admirably for an injured Michael Vick and combined with Matt Stafford for 552.5 points. The Jennis got themselves in a who-to-start situation with Antonio Gates/Vernon Davis at tight end and the Seahawks/Bears defenses, but the rest of their bench is an island of misfit toys. Thanks to the Julio Jones for Wes Welker trade, their wide out trio remains top in the league (Welker, Brandon Marshall and Demaryius Thomas), so the Law Firm, DeAngelo Williams, and Zach Stacy might just be good enough to spot start for Matt Forte and Eddie Lacy in a pinch. But if either of those last two guys misses significant time, then the Jennis are toast. Maybe I should never taken them out of the top spot, because they're a shoe-in to stay here for another week. Next up: the Ole Cooch (2 – 4). My prediction: Jennis win by 500+
#2 Albino Polar Bears 5 – 1 @ 1406 pts/gm
The Bears were no doubt confident going into their matchup against the Elder Cooch, but if they knew they were going to get zero production out of Jimmy Graham, their confidence would no doubt have been shaken. But they solved their quarterback puzzle this week and routed the Cooch in an all-around performance. I wonder, though, if T-Rich and Ryan Mathews are good enough running back compliments to Arian Foster for the Bears to take it all. And they have Andre Johnson too, which makes them a little too dependent on the Texans right now for my liking. If they can off FLACC OFF this weekend, they'll do a lot to prove they've earned this spot. My prediction:  White Bears notch their sixth win… or do they?
#3 BOO YAH! 5 – 1 @ 1397 pts/gm
So I predicted the BOOs would finally fall in Week 6 and, once again, I was wrong. But it was really, really close. Matt Ryan was on a bye, it's true, but they would have started Luck (112 pts) anyway, and Big Ben (225 pts) played admirably. But the started their damn-near optimal lineup and they only bested the Deer by four and half points. I'm just saying, it is improbable that a team who's best running back is Giovani Bernard (Danny Woodhead?) has five wins at the almost-midway point of the season. And they play the Overachievers this week, so its hard to imagine them losing this week either. My prediction: Oh who the f#ck knows…
Tier 2
Do you smell what Alex Smith is cookin'? Paulson sure does. Like Alex Smith, this is a group with a lot to prove. They are all 3 – 3, two games behind the top tier. If they don't watch out, their dreams of a first round bye could vanish completely.
#4 Sophisticated Owls 3 – 3 @ 1440 pts/gm
A pretty big drop in the Rankings for the Owls from last week (#1). But the Owls put up one of their lowest point total of the season en route to a loss to the lowly Overachievers. Peyton Manning was just all right by his standards, but the rest of the team really sh!t the money bed. Doug Martin has yet to emerge into the first round pick he was supposed to be, and a week like this proves that the Owls won't be able to rely on Frank Gore or Freddy Jackson winning them anything in December. I wonder, assuming the Owls don't improve via trade, can this team win it all without a first round bye? I'm starting to think that maybe Manning might not be enough. Rebound game this week against the Weinermans… My prediction: Owls escape the trap, get back above .500
#5 1-Legged Deer 3 – 3 @ 1142 pts/gm
Nothing went right for the Deer this week. They had several close calls in their lineup and one of them (who knows which) cost him the game. But Knowshon and Marshawn had a combined 614 point (literally, more than half the Deer's points), so they have no excuse. I have mellowed on the Deer in recent weeks, and ultimately this feels like a team destined for a first round playoff loss. But you never know, they could pull of a big trade that makes me eat my words. They better beat the AllStars this week, or I can't justify them being in this tier much longer. My prediction: Deer win, stay afloat
#6 Not Irrelevant! 3 – 3 @ 1280 pts/gm
You'd like to say they put up a good fight against the current No. 1, but then again, other than the Cincinnati Bengals (532 pts from Dalton and Green), this team pretty much sucked (just 553 for the rest of the starters). The bench was no help to them – they had four squadooshes, and the doesn't count bye weeks. Honestly, I can't believe they are still .500. Well done…? If things break their way, they could be alone in fourth place this time next week. Insanity! But they gotta get past the Somethings first. My prediction: Nots continue their spiral downward
Tier 3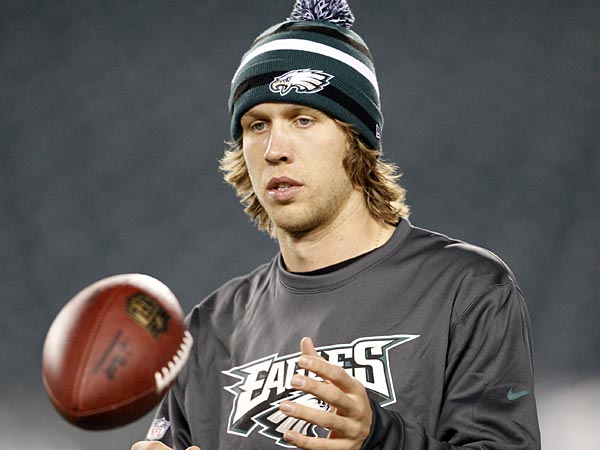 The third tier is full of teams with twice as many losses as wins. One, maybe two, will make the play-offs, but it's tough to imagine three of them making it. It's time to put-up or shut-up for the bottom-half of the League. Now or never. [insert cliche here]
#7 FLACC OFF 2 – 4 @ 1314 pts/gm
The OFFs had a must win game against the Somethings. And they won. And they did it behind the $140M arm of Joe Flacco (269 pts). If that keeps up, then the OFFs might have a chance going forward, but the loss of Randall Cobb is going to hurt. Badly. Hopefully Brandon LaFell can take his place for a while. And am I a genius for picking up Brandon Jacobs last Thursday, or what? Now if only I'd started him. You can expect to see more than one recent waiver wire pick the OFFs' starting line-up, which is probably why they're seventh in the rankings. But it'll be a tough game against the White Bears this week. My prediction: I really, really want to pick me… so you know what, I will! OFFs get their third win of the season **upset special**
#8 Suckmy Weinermans 2 – 4 @ 1193 pts/gm
The receiving core for the Weinermans is nothing short of laughable: Jerome Simpson, Terrance Williams and Donnie Avery. Yet somehow, they have their second win in as many weeks. It's conceivable that we could see an entirely different group of receivers start for the Weinermans this week because Marlon Brown, Robert Woods, Austin Pettis and the newly-acquired Jarrett Boykin (who might now be the best receiver on the team) are all on the bench. And they've got Mario Manningham, Michael Crabtree and Terrelle Owens rehabbing on the bench. Okay, that last one was a joke, but the rest of that is all for real. This is why we don't have roster limits, folks, because it's awesome to see someone collect nine – nine! – sh!tty wide receivers on their team. You can't make this stuff up. Can their Cinderella run last one more week? They've got the Owls next, so no, probably not. My prediction: Weinermans run out of… gas… lose their fifth game
#9 Caminker Hair Mousse AllStars 2 – 4 @ 1245 pts/gm
Does it hurt more to lose to the Weinermans or to lose to the Winerman? Think about the difference. Tough call. And if the AllStars had shook that Magic 8-Ball of quarterbacks one more time and started Nick Foles and Ryan Fitzpatrick instead of Eli Manning and Chad Henne… or Foles and Matt Schaub… or Foles and E.J. Manuel, you would have won! Then again, when your bench scores 913 points and you lose by just 9 points, you could have done just about anything else and won. At this rate, pretty soon we'll talk about how Weiss used to be good at fantasy football like we talk about how the Browns used to be a proud NFL franchise. Interesting matchup this week against the Deer. My prediction: Foles starts, AllStars lose anyway
#10 The Overacheivers 2 – 4 @ 1082 pts/gm
Do you like Phil Collins? Well you should, because you won… Against All Odds! Get it? You see what I did there? I would love to rank you higher as a reward for your second win, but just look at that pitiful scoring average. I just… I just can't. I didn't put you in the bottom tier this week though, as my gift to Overachievers fans everywhere. And, if Cam Newton has another great second half to the season, and RGIII gets his act together, this team will win some more games. But with DeMarco (Polo!) Murray out, it probably won't be this week. At least not against the BOOs. My prediction: Another loss for the Overachievers
Tier 4
Don't look so worried, Thad. I'm sure you can hold off Matt Flynn. You may good enough to start for the Bills, but will be good enough to start for the Somethings this week? Only time will tell. Over/under five wins for the Somethings plus the Cooch this season? I smell a poll question!
#11 Ndamukong Somethings 2 – 4 @ 1102 pts/gm
For the first time all season, the Somethings have two quarterbacks! I present to you: Mike Glennon and Thad Lewis! Unfortunately for Somethings fans though, ownership screwed the pooch again and left Thad on the bench. Even with the disappearing act from MegaTron, the Somethings would have won their matchup against the OFFs if they had started their optimal lineup. Could I have underestimated the Somethings…? If they manage to beat the Nots, I'll consider that possibility. For now, be happy you're not in the basement. My prediction: Somethings win in a nail-biter, but only if they start V-Jax and Thad
#12 Yester Cooch 2 – 4 @ 1163 pts/gm
It was a tough matchup for the Cooch, but they absolutely laid down for the Bears. Let's re-cap… They started the Pats defense against the Saints, they started Mike Wallace on a bye, they started an injured Owen Daniels and, perhaps most egregiously, they left Adrian Peterson on their bench. Terrible. Just terrible. They play the Jennis this week. My prediction: Take a wild guess…